Zinc: Discover 12 Researched Health Benefits, Food Sources, and More
DISCLAIMER
This blog does not intend to provide diagnosis... Read More

This blog does not intend to provide diagnosis, treatment, or medical advice. Read more. The content provided on this blog is for informational purposes only. Please consult with a physician or other healthcare professional regarding any medical or health-related diagnosis or treatment options. Information on this blog should not be considered as a substitute for advice from a healthcare professional. The claims made about specific products throughout this blog are not approved to diagnose, treat, cure, or prevent disease.
In this article: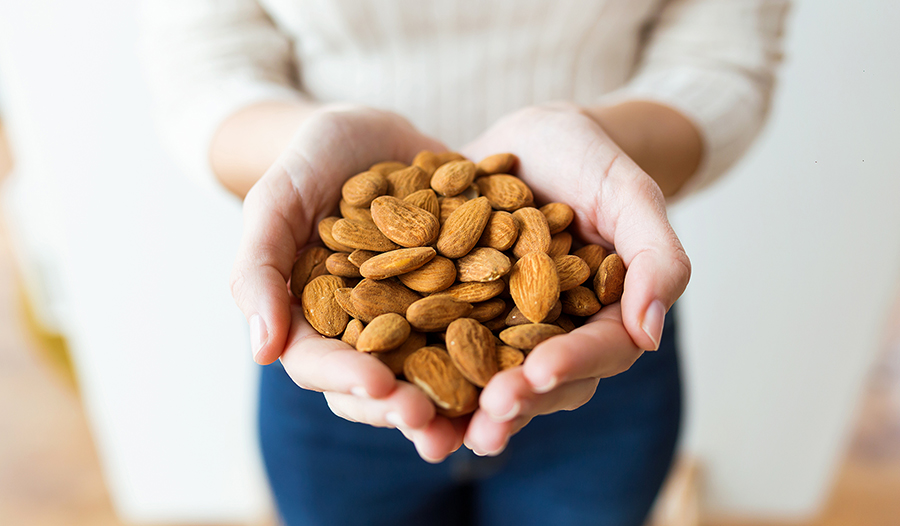 ‌‌‌‌What is Zinc?
Zinc is an essential anti-inflammatory and antioxidant nutrient for many biological processes in humans. It is relatively well known to be good for supporting the immune system, but it may also be very important for reproductive health, proper growth and development in children, bone health, vision, hearing, digestive health, skin, and hair growth.
‌‌‌‌What Happens if Your Zinc is Low?
Deficiency may cause a wide range of non-specific symptoms including delayed growth in children, low appetite, hair loss, weight loss, diarrhea, brain fog, depression, infertility in both men and women, hormonal imbalances, tremors, slow wound healing, poor immunity, and loss of taste.
People may be at risk for zinc deficiency when they have a low caloric intake, suffer from certain digestive disorders, have a history of gastrointestinal surgery, liver or kidney disease, certain blood disorders, suffer from alcoholism, or follow a vegetarian diet. Elderly people also often have difficulty absorbing zinc properly.
The human body does not store zinc, so a deficiency can happen quickly if intake is not adequate. Severe deficiency is rare, but mild to moderate insufficiency is relatively common. Copper works together biochemically with zinc, and taking too much zinc for too long may lead to copper deficiency. This is why sometimes it is recommended to take zinc and copper supplements together, especially with very high doses of zinc.
‌‌‌‌What Foods Are High in Zinc?
We must obtain zinc from food, with oysters being the single best source of zinc by a large margin. Most people obtain the majority of their zinc from red meat and chicken. Zinc is also in grains, nuts, seeds, and beans, but it is less bioavailable for absorption due to the presence of phytates, which bind to the zinc and make absorption difficult. Vegetarians may increase the bioavailability of zinc in grains and beans by pre-soaking them in water for several hours to reduce the binding of phytates. Adults should obtain 8-11 mg of zinc in their daily diets, or 12 mg if pregnant or breastfeeding.
‌‌‌‌Can Zinc Benefit the Immune System?
A 2012 systematic review and meta-analysis looked at studies of zinc supplementation and preventing the common cold. In 17 trials of 2,121 participants, the researchers concluded that zinc supplements shortened the duration of the common cold in adults but not children. The quality of this review was considered moderate, and the researchers suggested further study on this topic.
‌‌‌‌Does Zinc Benefit Hair Health?
Many conditions associated with hair loss may be related to or at least exacerbated by, zinc deficiency. A review article cited many studies that showed a correlation between micronutrient deficiencies and the hair disorders androgenic alopecia, alopecia areata, and telogen effluvium.
Proper dosage is important, and one study using very high doses of zinc did not have positive results. Thyroid conditions frequently cause hair loss, and can also sometimes be improved with zinc supplementation.
‌‌‌‌Can Zinc Help With Acne?
Zinc has been shown to slow the growth of a bacteria associated with acne, Propionibacterium acnes. This decreases the inflammatory markers the bacteria use to cause skin disease. Multiple studies have shown that zinc improves acne in people who were deficient in zinc.
Also, a 2019 study found that patients with psoriasis are more likely to have low levels of zinc and relatively high levels of copper in their blood, and correcting this imbalance may help improve the symptoms of skin disease. A 2019 systematic review and meta-analysis of studies looking into atopic dermatitis (eczema) and zinc levels found conflicting results. Some found benefits while others did not.
It is important to note that there are different forms of zinc supplements that have different levels of effectiveness for different needs related to skin health.
Can Zinc Levels Affect Male Fertility?
‌‌‌‌A systematic review and meta-analysis found that infertile men had significantly lower zinc levels in their seminal fluid. Supplementation with zinc was found to significantly increase normal sperm morphology, semen volume, and sperm motility. Proper zinc levels in men may be an important factor in healthy conception.
‌‌‌‌Why is Zinc Important for Pregnancy and Infancy?
Zinc is very important for fetal development because of its role in DNA, protein synthesis, and cellular division. Pregnancy with low zinc levels has been associated with miscarriage, poor fetal growth, and preterm labor. A systematic review noted a study that showed zinc supplementation reduced the risk of preterm birth significantly. However, this may be related to lowering the risk of infection in the mother, which can be a cause of preterm birth.
‌‌‌‌Is Zinc Good for Your Gut?
Proper functioning of the stomach and intestines is important for the absorption of dietary zinc, and deficiency may be common with serious chronic digestive disorders such as Crohn's disease, ulcerative colitis, celiac disease, gastrointestinal ulcers, and diarrhea. It can be difficult to determine whether deficiency led to the disorder or the disorder caused the deficiency because zinc deficiency can contribute to increased susceptibility to digestive infections.
The World Health Organization (WHO) recommends supplemental zinc for children who are at increased risk of infection. Zinc supplements have been shown to decrease the severity, frequency, and duration of diarrheal episodes in children.
‌‌‌‌Is Zinc Good for Diabetes?
Patients with both type 1 and type 2 diabetes commonly have zinc deficiency, and their conditions may improve with supplementation. Antioxidants are known to help improve blood sugar control, and a 2015 article found a significant decrease in markers of oxidative stress in diabetics after supplementing 30 mg of zinc daily for 3-6 months.
‌‌‌‌Can Zinc Deficiency Affect Thyroid Function?
Zinc deficiency may increase the risk of having abnormal thyroid function. The thyroid has a role in the normal use of zinc. Several studies have found that zinc helps with the very important role of converting thyroid hormone to the active, useful form in the body, causing limited zinc stores to be used faster. Optimal zinc levels are important for maintaining healthy thyroid function.
‌‌‌‌Can Zinc Help With Depression?
A 2013 study of participants with major depressive disorder compared those who were taking antidepressant medication in addition to a placebo to those who took antidepressant medication plus 25 mg of zinc. The participants who were taking zinc supplements experienced more significant improvement over the placebo group at the end of both six and 12 weeks.
‌‌‌‌Can Zinc Benefit Hearing?
A 2011 study found that zinc may be helpful in sudden, unexplained hearing loss. In the study, 66 study participants were divided into two groups of 33. One group received corticosteroid treatment alone, and the other received a corticosteroid along with a zinc supplement. Participants had their blood levels of zinc tested before and after treatment. Increased zinc levels strongly correlated with a higher percentage of recovery and hearing gain.
‌‌‌‌Is Zinc Important for Vision?
Zinc is present in the eyes and has important roles in maintaining optimal eye function. However, supplementation with zinc for visual health has produced conflicting results. Studies on zinc for eye disorders often also include other nutrients, making it difficult to understand if only one or multiple substances are having an effect.
‌‌‌‌Is Zinc Good for Bone Health?
A study of patients with thalassemia major, a blood disorder, found that supplementing 25 mg of zinc daily significantly improved bone mineral content after 18 months. The study encouraged studying zinc supplementation in other populations for similar effects.
The Bottom Line
Blood tests for zinc are not always reliable, so talk to your doctor to see if zinc supplementation may be right for you. Some reasons your doctor may think it is appropriate include a diagnosis of a malabsorptive digestive disorder, a compromised immune system, the presence of other conditions that are associated with zinc deficiency, or using prescription medications that may cause zinc deficiency. White spots on your fingernails may be a sign of zinc deficiency.
Proper dosage is important — a dose that is too high may cause adverse symptoms and one that is too low is ineffective. It is always recommended to take zinc supplements with a meal because they can cause digestive upset when taken alone. Maintaining a healthy diet of fresh, whole foods including a wide variety of meats, vegetables, fruit, and grains is always the best way to ensure adequate nutrition.
References:
Almohanna, H.M., Ahmed, A.A., Tsatalis, J.P. et al. The Role of Vitamins and Minerals in Hair Loss: A Review. Dermatol Ther (Heidelb). 2019; 9, 51–70. https://doi.org/10.1007/s13555-018-0278-6

Chaffee BW, King JC. Effect of zinc supplementation on pregnancy and infant outcomes: a systematic review. Paediatr Perinat Epidemiol. 2012;26 Suppl 1(0 1):118-137. doi:10.1111/j.1365-3016.2012.01289.x

Ertek S, Cicero AF, Caglar O, Erdogan G. Relationship between serum zinc levels, thyroid hormones and thyroid volume following successful iodine supplementation. Hormones (Athens). 2010;9(3):263-268. doi:10.14310/horm.2002.1276

Fung EB, Kwiatkowski JL, Huang JN, Gildengorin G, King JC, Vichinsky EP. Zinc supplementation improves bone density in patients with thalassemia: a double-blind, randomized, placebo-controlled trial. Am J Clin Nutr. 2013;98(4):960-971. doi:10.3945/ajcn.112.049221

Gaby A. Nutritional Medicine. Concord, NH: Fritz Perlberg Publishing; 2011.

Grahn BH, Paterson PG, Gottschall-Pass KT, Zhang Z. Zinc and the eye. J Am Coll Nutr. 2001;20(2 Suppl):106-118. doi:10.1080/07315724.2001.10719022

Gray NA, Dhana A, Stein DJ, Khumalo NP. Zinc and atopic dermatitis: a systematic review and meta-analysis. J Eur Acad Dermatol Venereol. 2019;33(6):1042-1050. doi:10.1111/jdv.15524

Khan WU, Sellen DW. Zinc supplementation in the management of diarrhoea. https://www.who.int/elena/titles/bbc/zinc_diarrhoea/en/. Published August 3, 2015. Accessed August 24, 2020.

Kucharska A, Szmurło A, Sińska B. Significance of diet in treated and untreated acne vulgaris. Postepy Dermatol Alergol. 2016;33(2):81-86. doi:10.5114/ada.2016.59146

Lei L, Su J, Chen J, Chen W, Chen X, Peng C. Abnormal Serum Copper and Zinc Levels in Patients with Psoriasis: A Meta-Analysis. Indian J Dermatol. 2019;64(3):224-230. doi:10.4103/ijd.IJD_475_18

Nishiyama S, Futagoishi-Suginohara Y, Matsukura M, et al. Zinc supplementation alters thyroid hormone metabolism in disabled patients with zinc deficiency. J Am Coll Nutr. 1994;13(1):62-67. doi:10.1080/07315724.1994.10718373

Ranasinghe P, Pigera S, Galappatthy P, Katulanda P, Constantine GR. Zinc and diabetes mellitus: understanding molecular mechanisms and clinical implications. Daru. 2015;23(1):44. doi:10.1186/s40199-015-0127-4

Ranjbar E, Kasaei MS, Mohammad-Shirazi M, et al. Effects of zinc supplementation in patients with major depression: a randomized clinical trial. Iran J Psychiatry. 2013;8(2):73-79.

Science M, Johnstone J, Roth DE, Guyatt G, Loeb M. Zinc for the treatment of the common cold: a systematic review and meta-analysis of randomized controlled trials. CMAJ. 2012;184(10):E551-E561. doi:10.1503/cmaj.111990

Skrovanek S, DiGuilio K, Bailey R, et al. Zinc and gastrointestinal disease. World J Gastrointest Pathophysiol. 2014;5(4):496-513. doi:10.4291/wjgp.v5.i4.496

Yang CH, Ko MT, Peng JP, Hwang CF. Zinc in the treatment of idiopathic sudden sensorineural hearing loss. Laryngoscope. 2011;121(3):617-621. doi:10.1002/lary.21291

Zhao J, Dong X, Hu X, et al. Zinc levels in seminal plasma and their correlation with male infertility: A systematic review and meta-analysis. Sci Rep. 2016;6:22386. Published 2016 Mar 2. doi:10.1038/srep22386