Give the Pegan Diet a Try With These Tasty Recipes
DISCLAIMER
This blog has not been approved by your local health department and is not intended to provide diagnosis, treatment, or medical advice. Read More

This blog has not been approved by your local health department and is not intended to provide diagnosis, treatment, or medical advice. The content provided on this blog is for informational purposes only. Please consult with a physician or other healthcare professional regarding any medical or health-related diagnosis or treatment options. Information on this blog should not be considered as a substitute for advice from a healthcare professional. The claims made about specific products throughout this blog are not approved to diagnose, treat, cure, or prevent disease.
In this article: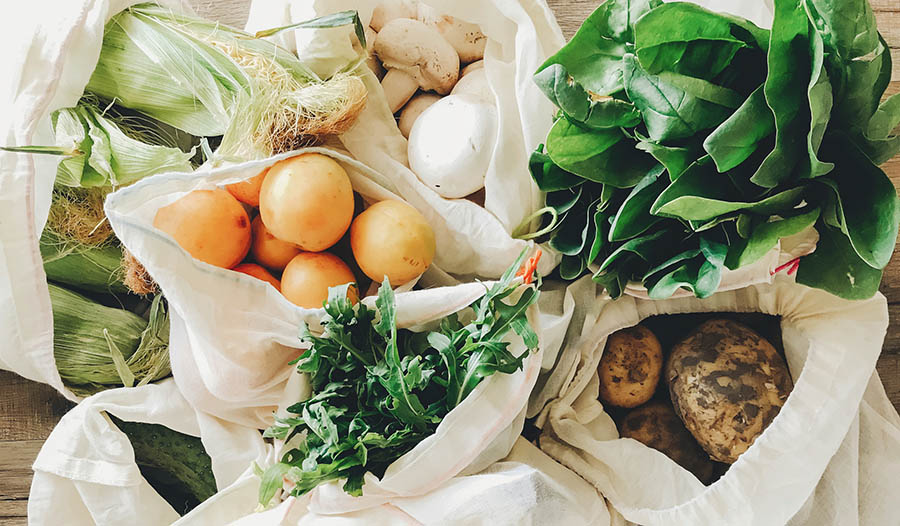 The pegan diet is a dietary practice that involves aspects of both paleo and vegan diets. This guide will share all the details about what the diet is and how to follow it. These tasty recipes will show how easy it is to make satisfying and delicious meals while sticking to a pegan eating lifestyle.
What Is the Pegan Diet?
The pegan diet is an eating method that takes its inspiration from both paleo and vegan lifestyles. A paleo diet is a type of diet that recommends people eat only things consumed by prehistoric humans, so it excludes processed foods, grains, legumes and dairy. Vegan dieting requires people to avoid animal products, so milk, cheese, eggs, honey and other animal-based products are off-limits.
However, this does not mean that pegan people cannot eat any processed foods, grains or animal products at all. Instead of being a strict combination, pegan eating habits just borrow a few principles from both types of dieting. It is essentially the idea that many paleolithic humans did not eat piles of meat like those on a modern paleo diet do. Instead, humanity's ancestors may have focused more on eating all the plentiful plants they could easily forage for.
This type of diet is about prioritizing unprocessed, plant-based foods. Instead of strictly avoiding all animal products, it does allow a moderate amount of fish and eggs and a tiny amount of meat. Nuts, seeds, plant-based oils, vegetables and fruits are all highly encouraged while people eating the pegan way should not have dairy, most legumes, grains, refined oils and processed foods. The diet encourages people to use meat or fish as a topping or flavoring instead of being the main ingredient like it is in paleo meals.
Are There Benefits to Following the Pegan Diet?
There are several reasons that people are starting to express an interest in pegan-style eating. First of all, it is ideal for reducing calories. Since the majority of this diet comprises of low-calorie fruits and vegetables, it makes it easy to stay full without consuming a lot of calories. The lack of processed foods and sugar on the pegan diet further prevents people from eating too many calories. Consuming more whole foods may help people experience more energy, less stress, improved self-esteem, better heart health and reduced diabetes risks.
This diet also has other health benefits due to its high amount of vegetables and a minimal amount of meat. The reduction in red meat and saturated fats can help lower cholesterol and improve heart health. Reduced amounts of meat and heightened amounts of fiber are also linked to a reduction in bowel cancer risks. In general, the higher amount of fruits and vegetables may help fight off inflammation and because they are loaded with healthy antioxidants.
What Can People on the Pegan Diet Eat?
This style of diet does sound restrictive since it combines two very different diets that each have their own set of rules. However, this does not mean that anyone on the pegan diet is stuck eating just a few items. There is a whole host of different options to choose from. The majority of food on the diet, around 75 percent of what a person eats altogether, should be made of up of fruit and vegetables. Typically, the best fruit and vegetable options are less starchy foods like broccoli, berries, squash, citrus, kale, plums and onions.
People can get more calories by eating all types of seeds and nuts besides peanuts. Most legumes are not ideal because they were not easily edible during paleo times, but some legumes like peas and lentils are encouraged. Plant-based, unrefined oils like olive or avocado oil are also encouraged. If choosing to eat meat and fish it is recommended to only consume small amounts. When selecting meat and fish, pegans should pick grass-fed, organic meat and low-mercury fish.
Here are a few delicious recipes that satisfy the pegan diet requirements.
Pegan Moroccan Lamb Stew
Stews are often an excellent option on the pegan diet because people can load them up with a variety of vegetables and use a small portion of meat to flavor the whole thing. This tasty stew gets its inspiration from classic Moroccan spices, so it is packed with taste. The end result is a filling, hearty meal that is perfect for chilly nights.
Ingredients:
Instructions:
Mix together the cumin, cinnamon, ginger, cloves, nutmeg, turmeric, salt, pepper and 1 tablespoon of olive oil into a paste. Blend it together with the lamb and allow it to sit in the fridge for at least three hours.

Heat the remaining oil in the bottom of a large stew pot, and sauté the onion until translucent and light brown.

Add the marinated lamb. Break it into small pieces with a spoon or spatula as the meat browns.

After about five minutes, add in the tomatoes, carrots, apricots, lentils, broth and honey.

Simmer on low heat for at least 45 minutes. The stew will be ready to eat when the lentils are soft.

Spoon into bowls and enjoy. This makes a great main course with a side dish of salad or vegetables.
Pegan Chia Seed Yogurt Parfait
This is one of the tastiest pegan breakfast recipes. Instead of traditional yogurt and oats, the recipe uses chia seed pudding layered with sliced fruit and crunchy nuts, and it can be customized in many ways. People can try a hearty fall version with apples and pecans or enjoy a summery variant with strawberries and coconut. It is so delicious and visually appealing that it can also work as a nice dessert for ending a pegan dinner.
Ingredients:
Instructions:
Mix together the almond milk, chia seeds, vanilla and maple syrup in a large bowl. Stir thoroughly until the mixture starts to thicken slightly and all clumps of chia seeds are broken up.

Refrigerate for four to 12 hours.

Put half the chia seed pudding in a small bowl or jar, layer it with half the fruit and nuts, and repeat.

Top with shredded coconut if desired and enjoy as breakfast, as a snack or as a dessert.
Pegan Grilled Chicken Burrito Bowl
This Southwestern-style pegan recipe is loaded with delicious flavors and textures. A version of ranch dressing made with olive oil and other healthy ingredients will satisfy cravings without containing dairy. Since the meat is grilled instead of baked, it has a lot of delicious, smoky flavor that adds more taste to the salad.
Ingredients:
2 Tbs. olive oil

mayonnaise

2 tsp. lime juice

1 Tbs. water

¼ tsp.

black pepper

¼ tsp.

garlic powder

6 ounces raw, boneless chicken breast

1 tsp.

olive oil

1 tsp. ground

cumin

1 tsp.

paprika

Salt

to taste

3 cups shredded lettuce

1 tomato diced

½ cup diced red onion

1 peeled and diced avocado

¼ cup minced cilantro

¼ cup fresh corn kernels
Instructions:
Blend together the mayonnaise, lime juice, water, pepper and garlic powder to make the salad dressing, and set it aside.

Preheat the grill until hot while coating the chicken with the olive oil, cumin, paprika, salt and pepper. Grill the chicken for roughly 10 minutes on each side until the middle reaches 165 degrees Fahrenheit.

Place the lettuce in a large bowl and top with the tomato, onion, avocado, cilantro, corn and sliced chicken.

Drizzle with the dressing and enjoy as a complete meal or as a side dish.