Boost Overall Health With Oregano Oil
DISCLAIMER
This blog does not intend to provide diagnosis... Read More

This blog does not intend to provide diagnosis, treatment, or medical advice. Read more. The content provided on this blog is for informational purposes only. Please consult with a physician or other healthcare professional regarding any medical or health-related diagnosis or treatment options. Information on this blog should not be considered as a substitute for advice from a healthcare professional. The claims made about specific products throughout this blog are not approved to diagnose, treat, cure, or prevent disease.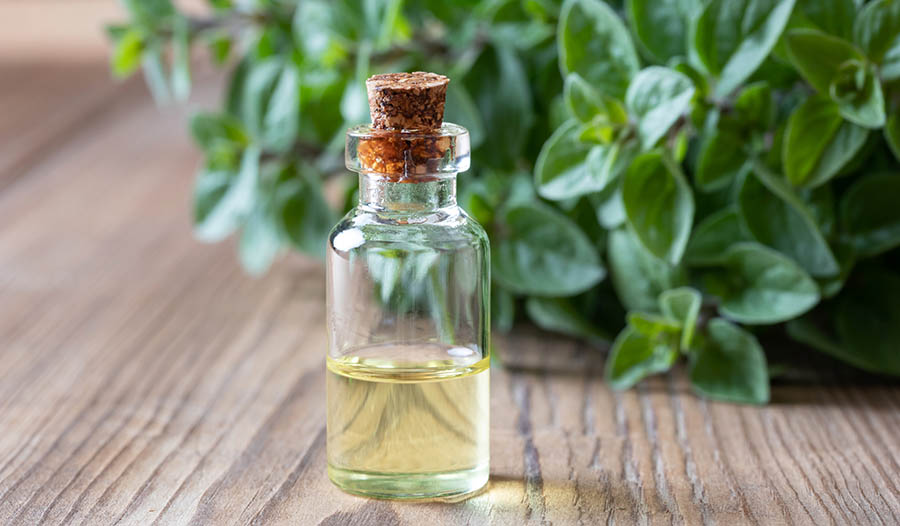 It's important to provide the body with only the best foods, oils, and nutrients. Oregano oil can be a major part of a healthy lifestyle. This natural product has a range of benefits and can combat a myriad of illnesses and bodily upsets.
What Is Oregano Oil?
Contrary to popular belief, oregano oil is not made up of dried herbs that are found in classic Italian dishes such as lasagna and Margherita pizza. Traditional oregano oil is derived from both the leaves and flowers of Thymus capitatus and Origanum vulgare plants. Once the oil has been extracted, it is then processed into standard cooking bottles for use at home (as ingredients and for external use).
Health Benefits of Oregano Oil
Oregano oil can be utilized in just about most main dishes since it only requires 2-3 drops. Some of the most notable and popular benefits of using oregano oil in everyday life include:
Allergies
Included in oregano oil is an antihistamine, which is often purchased over the counter or prescribed by physicians for seasonal and year-round allergies. Because oregano oil itself it is a potent antihistamine, it helps to reduce allergies that stem from surroundings and environmental factors while also combating other respiratory illnesses such as asthma.
Digestion Aid
Healthy digestion is extremely important, especially as one ages and the body adjusts to new eating habits and lifestyles. Oregano oil aids in the production of bile, promoting healthy digestion that is complete and regular.
Pain Relief
Oregano is known may help provide pain relief when mixed with a proper base oil before applying it externally. It provides a warming sensation when applied directly to the skin (while using a base oil mixture). Always use a base oil in conjunction with oregano oil as oregano oil on its own can lead to increased irritation of the skin.
Combat Infections
Compounds found in oregano oil are known to combat bacterial infections. One can boost the immune system by incorporating oregano oil into everyday life.
Antioxidants
Oregano oil is packed with plenty of antioxidants. The antioxidants in oregano oil help to combat inflammation, cell damage, and can even work in warding off various types of cancer from developing throughout the body.
Skin Issues
Treat external skin issues such as ringworm, warts, canker sores, and even unsightly skin growths with oregano oil. Oregano oil (once diluted and mixed with a proper base), can also help to improve acne.
A little bit of oregano oil goes a long way.