Why Starter Kits Are My Favorite Way To Try New Skincare
DISCLAIMER
This blog has not been approved by your local health department and is not intended to provide diagnosis, treatment, or medical advice. Read More

This blog has not been approved by your local health department and is not intended to provide diagnosis, treatment, or medical advice. The content provided on this blog is for informational purposes only. Please consult with a physician or other healthcare professional regarding any medical or health-related diagnosis or treatment options. Information on this blog should not be considered as a substitute for advice from a healthcare professional. The claims made about specific products throughout this blog are not approved to diagnose, treat, cure, or prevent disease.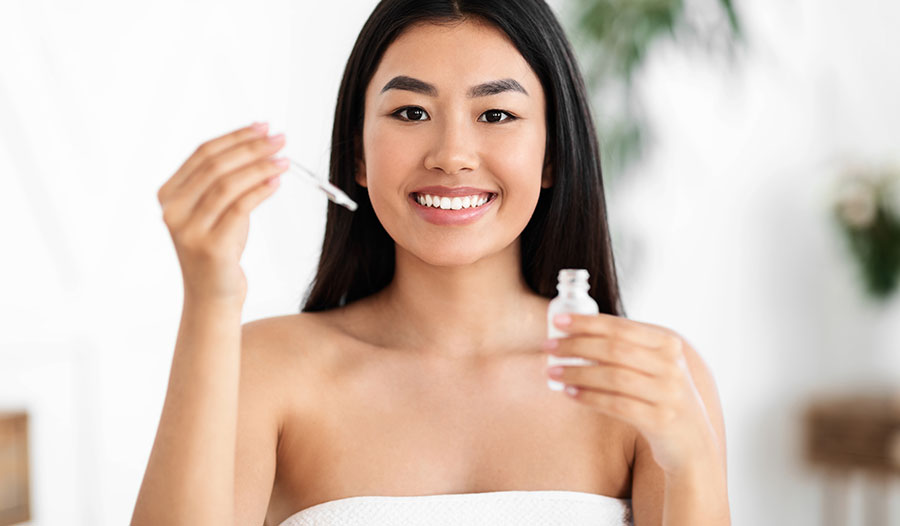 Finding skincare that works for your skin is a tricky process. It's truly an experiment. First, there's the intensive process of researching products and reading through hundreds of reviews to help make an informed decision. Second, there's testing each product. Third is reviewing the results and drawing a final conclusion as to whether the products actually worked.
Through all of this, there are risks. If you have sensitive skin, you may have an unwanted reaction to an ingredient. Moreover, there are financial risks. In a survey conducted by SkinStore in 2017, the average amount a woman spends per day on skincare is $8. In a year, this adds up to over $2,000. That is quite an investment. If a product falls short of your standards, that's essentially money wasted.
Additionally, skincare is extremely popular and discussed in many different avenues of our lives. On social media, thousands of influencers suck us in with their skincare routines or recommendations. This overload of information makes it difficult to decipher what products will actually work for your specific skin. Combined with the price tag attached to products, it is easy to feel lost navigating your way through the skincare world.
Skincare Starter Kits
One solution to this problem is trying skincare starter kits. These starter kits can also be interchanged with travel-sized skincare or minis. Many brands offer starter kits of their products so you can sample them.
A skincare starter kit or minis offers the perfect opportunity to try new products at a lower cost compared to purchasing full-size products. Essentially, this practice helps diminish the risks that are associated with testing new skincare. It's much easier to use up a tube of 0.8 ounces of product than 2 ounces if that particular product did not work for your skin.
Moreover, skincare starter kits are fun! For essentially the cost of one skincare product, you can try several products at once. It also opens doors to trying new brands. If you're hesitant to commit to purchasing from a brand that may be higher in price, you can first try mini versions to see if you should invest in those products. Basically, you can view skincare starter kits as a trial.
Below are some skincare starter kits along with two set options that feature different brands.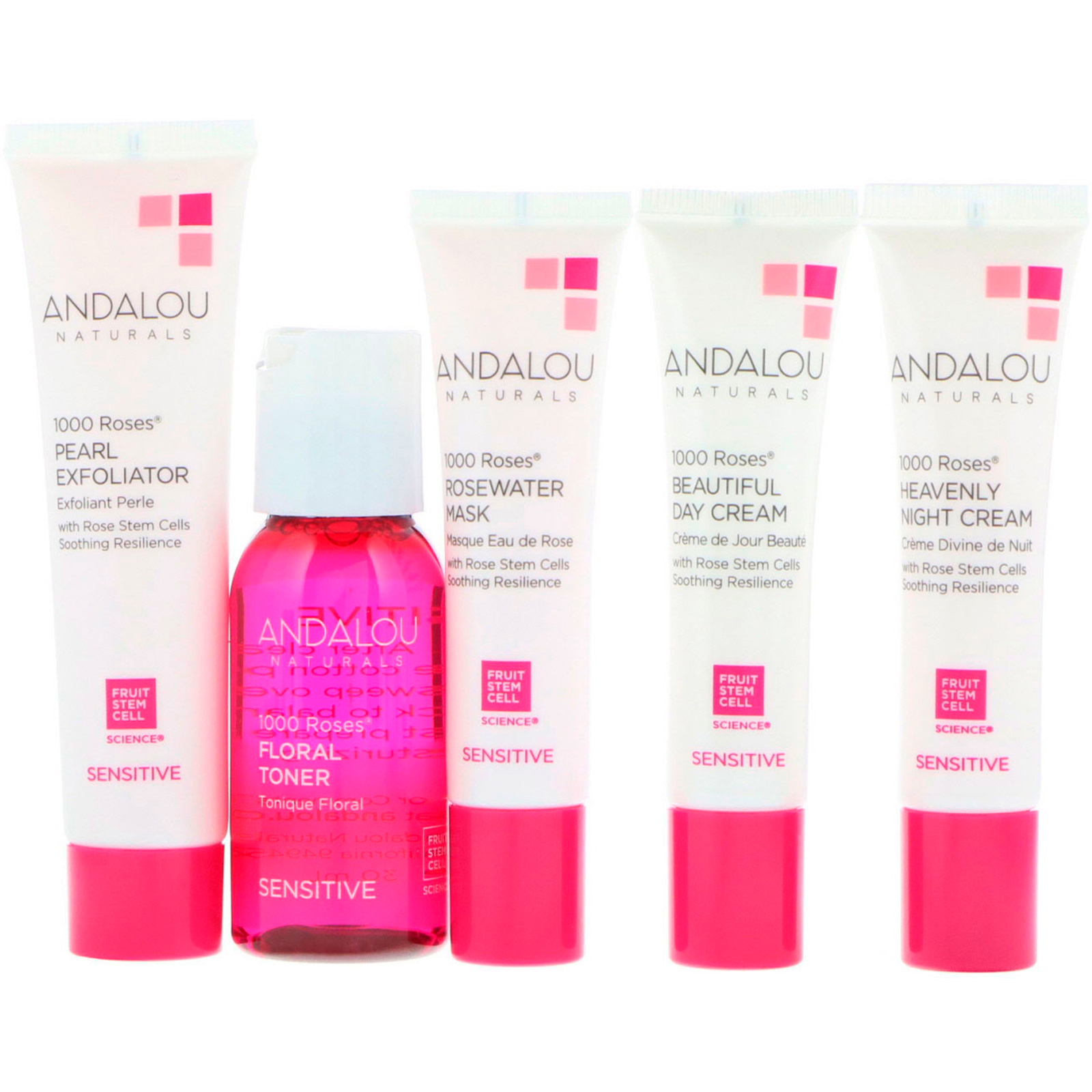 For those with sensitive skin, this starter kit from Andalou Naturals is perfect. Featuring five different products, you can essentially create a full skincare routine out of this kit. The set contains an exfoliator, mask, toner, day cream, and night cream.
All of the products contain Alpine Rose Stem Cells which help to protect your skin's barrier. This ingredient also aids in counteracting inflammation, creating more resilient skin. Moreover, the smooth pearl exfoliator gently buffs away dead skin without irritation making it ideal for those with sensitive skin. Both the day and night cream inject serious hydration to help plump and soothe skin creating a glowing complexion. Not to mention, the products included in this kit are vegan!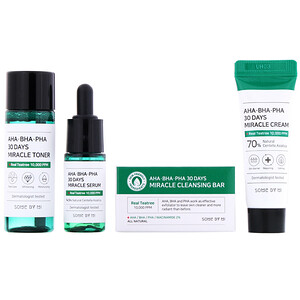 If you're looking to try a complete skincare routine, I recommend this Some By Mi kit. It contains a cleansing bar, toner, serum, and cream all for under $20. Known as the "miracle routine," these products aim to target several different skin concerns ranging from calming irritation to creating a flawless complexion. These many benefits arise from the inclusion of tea tree oil in the products. Tea tree oil is popular for its anti-inflammatory and antimicrobial effects. This ingredient can help treat and prevent acne, leaving you with clearer skin.
Furthermore, Centella Asiatica is a listed ingredient. Native to Asia, this herb offers many skincare benefits. First, it contains active compounds such as madecassoside which is an antioxidant. It is also said Centella Asiatica helps to soothe skin while helping to improve the skin's barrier. It's easy to see why this starter kit is so enticing.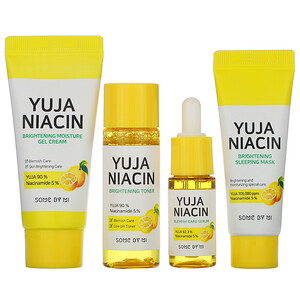 For those looking for products to brighten dull skin, this Brightening Starter Kit contains four products that work hard to bring skin back to life. The hero ingredient in these products is Yuja extract. Yuja is a citrus fruit that has become popular in Asian skincare. Yuja extract is loaded with Vitamin C, which brightens skin and even lightens acne scarring.
Additionally, niacinamide is in every product in this kit which includes a toner, serum, gel-cream, and sleeping mask. Niacinamide is associated with many skincare benefits. First, it contains anti-aging properties by helping to plump skin. Similar to Yuja extract, it also helps to brighten skin. Lastly, niacinamide helps in regulating oils, making it perfect for those with oily skin.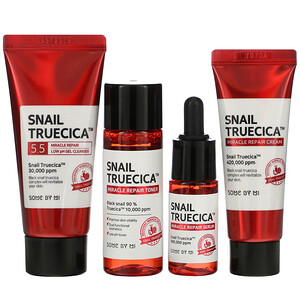 Another Some By Mi starter kit that is worth noting is the Snail Truecic Miracle Repair kit. This set contains a cleanser, toner, serum, and cream. For under $20, you receive a full skincare routine.
Snail mucin or snail secretion filtrate is a popular ingredient in skincare. This ingredient has a list of benefits that includes hydrating the skin, promoting collagen production, and regenerating skin. Additionally, it's an ingredient tolerated by all skin types.
Similar to the Some By Mi AHA.BHA.PHA starter kit, this set is the perfect all-in-one. The cleanser works to heal damaged skin while the toner, serum, and cream help to create more resilient skin. Furthermore, the toner and serum contain niacinamide, providing even more benefits.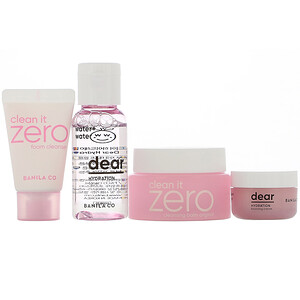 If you're looking for a kit that contains a makeup remover, the Banila Co. Dear Hydration Skin Care Start kit is exactly what you need. The extremely popular and raved about "Clean it Zero Cleansing Balm" is included along with a foam cleanser, toner, and cream.
Personally, I am a huge fan of cleansing balms. They effortlessly remove makeup without the use of cotton pads or wipes, so it's a more sustainable approach. The Banila Co. cleansing balm is 3-in-1, meaning it removes makeup, cleanses, and gently exfoliates. Follow up with the cleanser for a double cleanse and your skin will be sparkling clean and refreshed.
Furthermore, the toner and cream contain lotus flower water which acts as a natural moisturizer. No matter your skin type, this starter kit can help nourish and quench your skin.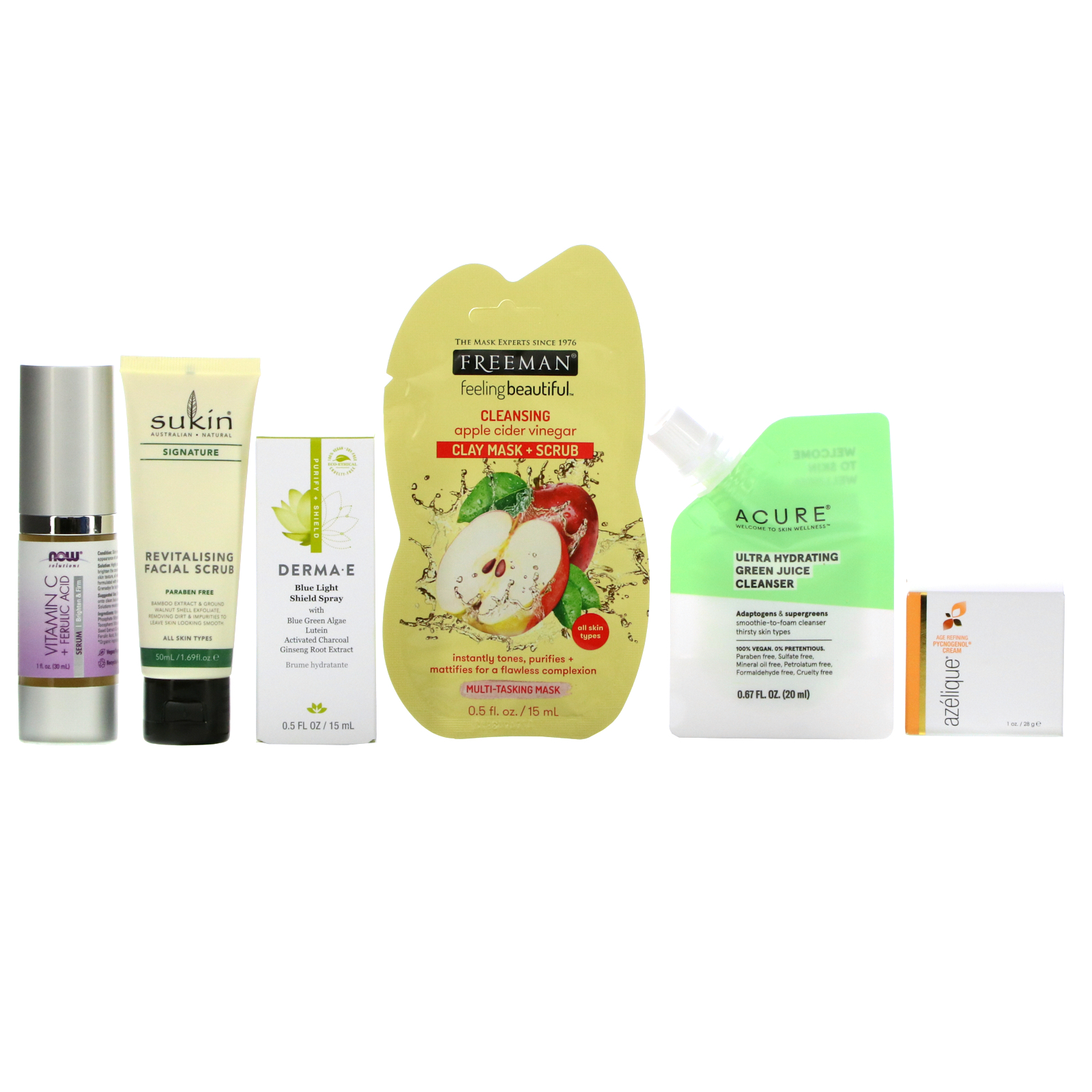 Trying out products from different brands is a really fun concept. Luckily, there are sets that feature products from multiple brands such as this iHerb Beauty Natural Beauty Box. This set contains six different products in the "natural" beauty side of things! First up is the Now Foods Vitamin C and Ferulic Acid serum which can help to fade some hyperpigmentation or dark spots. While on the discussion of serums, the Azelique Anti-Aging Pycnogenol serum is also included in this set, which is an antioxidant that can also reduce UV damage and photo-aging.
This kit also contains a Sukin facial scrub for gentle exfoliation, a clay mask + scrub by Freeman Beauty which is good for detoxing and purifying and a green juice cleanser from Acure. The last product which is super interesting is a blue light shield face mist from Derma-E. Blue light is a type of light that emits from all our device screens and can cause stressed skin. This mist helps to shield your skin from blue light with lutein and blue-green algae. I'm not sure if it really works, but it does hydrate and refresh the skin throughout the day.
Try this kit if you love natural beauty products and want to protect your skin from damage.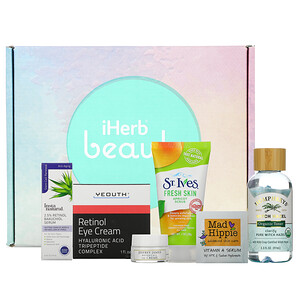 If you're in the market for a kit that contains all skincare products, I recommend this Skincare Favorites Beauty Box. It contains six products including St. Ives Apricot Scrub and Humphrey's Witch Hazel Organic Toner with Lavender to deeply cleanse and refresh your skin.
Additionally, the kit includes InstaNatural 2.5% Retinol Bakuchiol Serum which holds many benefits. Firstly, helps greatly with cell turnover, revealing fresh, smooth skin. It also contains hyaluronic acid and squalane which helps to hydrate skin. Other products featured in this kit are Mad Hippie Skin Care Vitamin A Serum, Jeffrey James Botanicals All Day & All Night Cream, and Yeouth Retinol Eye Cream. This is the perfect self-care kit after a long day!
When In Doubt, Try a Mini Size First
Skincare starter kits are a genius idea. Trying out new products in mini or travel-size allows you to test formulas without having to invest tons of money. It allows you to experiment before making the decision to purchase a product that could come with a hefty price tag.
References:
B. (2017, March 08). How much is your face worth? Woman's daily worth value 2017 survey - skinstore. Retrieved March 25, 2021, from https://www.skinstore.com/blog/skincare/womens-face-worth-survey-2017/