iHerb Beauty's Guide to J-Beauty
DISCLAIMER
This blog has not been approved by your local health department and is not intended to provide diagnosis, treatment, or medical advice. Read More

This blog has not been approved by your local health department and is not intended to provide diagnosis, treatment, or medical advice. The content provided on this blog is for informational purposes only. Please consult with a physician or other healthcare professional regarding any medical or health-related diagnosis or treatment options. Information on this blog should not be considered as a substitute for advice from a healthcare professional. The claims made about specific products throughout this blog are not approved to diagnose, treat, cure, or prevent disease.
In this article: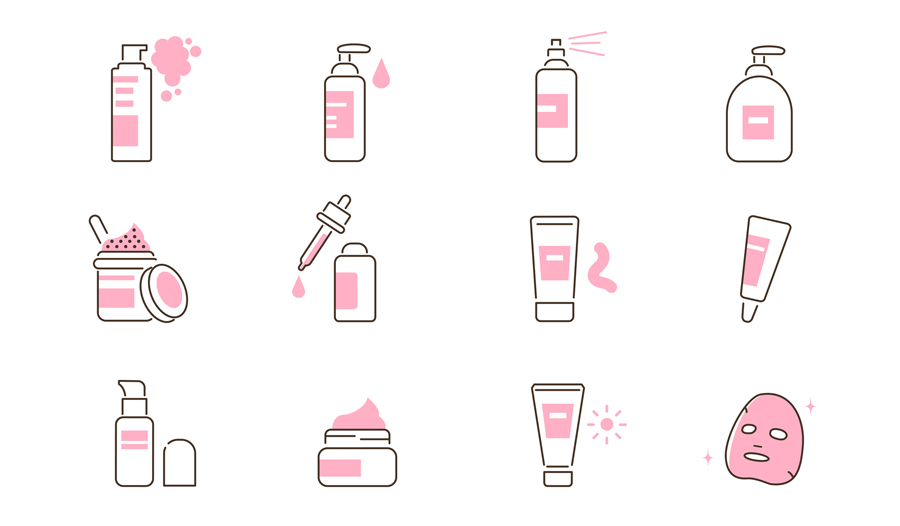 For several years now, Korean beauty—also known as K-beauty—has been all the rage. It seems that Asian skincare is here to stay, and not because it's fun and kitschy, but because it's genuinely effective. If you prefer your skincare to be more straightforward than the popular 10-step K-beauty process but still want to try something new, you may want to look at another letter of the alphabet: J.
That's right. J-beauty (or Japanese beauty) could very well be the Asian skincare regimen for you. You may have even unknowingly used some Japanese beauty products before. Did you know that double cleansing, sheet masks, and essences actually originated in Japan? Some of the most popular cult-favorite skincare products on the market hail from Japan.
If you've heard about Japanese or J-beauty and wondered what the heck it is, how it's different from K-beauty, and what the benefits are, look no further. Today we're going to take a deep dive into J-beauty so you can decide if you're ready to incorporate this skincare philosophy into your beauty life.
How is J-Beauty Different from What We Know?
The Japanese skincare philosophy centers around a proactive rather than a reactive approach. The main goal of J-beauty is to nourish the skin, so it becomes naturally luminous, soft, radiant, hydrated, and healthy. An effortlessly natural glow is what a J-beauty routine is all about.
Most of us are already familiar with the basics of a J-beauty skincare regimen: cleansing, toning, and moisturizing the skin. But if you want that glow, according to J-beauty, you must take things a few steps further.
The basic daily steps of a J-Beauty skincare routine consist of double cleansing, hydrating with an essence or lotion, treating with a serum, and moisturizing the skin. Sun protection, exfoliation, and periodic masking are also components of this beneficial routine.
While most of us here in the West are used to slathering on a thick layer of moisturizer or cream, Japanese beauty is all about using light serums, lotions, emulsions, gels, and milks that are absorbed into the skin very easily. With their thin textures, these products also layer easily with one another and don't feel heavy on the skin.
How Does J-Beauty Differ from K-Beauty?
K-beauty may have taken the western world by storm with its trendy packaging and numerous skincare steps, but J-beauty is a refreshing change for those of us who prefer more streamlined, curated routines.
Both J-beauty and K-beauty focus on clear, luminous skin, hydration, and the importance of sunscreen. However, there are numerous key differences between the two.
K-Beauty
K-beauty places great focus on instant results, brightly colored packaging, gimmicks, trends, and unusual ingredients (snail mucin, anyone?). Probably best known for their extensive multi-step skincare regimen, simplicity is not part of the game here. The end goal of a K-beauty routine is to hydrate thoroughly and achieve "glass skin"—skin that is poreless, luminous, and translucent.
A K-beauty regimen is typically a 10-step process but can include as many as 15 steps (or as little as 5 steps if you're genuinely trying to streamline). No matter how many steps are involved, a typical K-beauty routine includes three things:
Essences

actually originated in Japan but have gained popularity due of K-beauty. An essence is an extremely light watery fluid that provides intense hydration while prepping the skin so that the products applied on top are absorbed more readily. We'll talk more about essences down below.

Ampoules

typically contain a high concentration of active ingredients and are known to be even more potent than serums.

Sheet masks

galore! I'm convinced part of K-beauty's rise is mainly due in part to the popularity of sheet masks. There are just as many brands as there are masks for every skin concern you can dream of.
If you're someone who enjoys having a skincare ritual and likes variety, fun packaging and playing with different textures and formulas, K-beauty would be a dream for you.
J-Beauty
Japanese beauty is much more straightforward, simplified, and refined. Forget the gimmicks, the bright, playful colors, and most notably, the 10-15 steps. J-beauty is in it for the long haul by using science and technology to produce noticeable results.
J-beauty focuses on a more simplified design aesthetic and utilizes only a few deliberate steps that involve multitasking products to provide maximum efficacy. This curated skincare regimen is designed to give you precisely what you need with no fluff.
As opposed to "glass skin," the goal of a J-beauty routine is "mochi skin," with a plump, supple and smooth texture, without a hint of dryness.
A basic Japanese beauty regimen includes:
A

lotion or essence

which is patted into the skin. These provide intense, non-greasy hydration through the use of natural ingredients. Their watery texture allows them to penetrate the skin deeply.

While

SPF

is a vital ingredient in both K-beauty and J-beauty, Japan is known for its advanced sunscreen formulations.

Oils

are abundant in Japanese skincare. They're used to both remove makeup during the double cleansing process and to moisturize the skin.
As a multi-tasker myself, I appreciate the beauty and simplicity of a J-beauty routine for the busy woman.
The Perfect Daily J-Beauty Routine
Follow these essential steps, and you'll be well on your way to beautiful, luminous, glowing skin.
Step 1: Double Cleansing
A significant component of Japanese beauty is double cleansing. Many Westerners incorporate double cleansing into their nightly routines without realizing its history. This cleansing ritual dates all the way back to the 14th century, when oil cleansers were necessary to remove the traditional, stubborn white base worn by Japanese women. A foaming cleanser was then used to remove any remaining oil residue.
With double cleansing, the first step is designed to gently remove what's on the skin without stripping the surface, leaving your skin bare. The second step removes dirt, oil, and clears out your pores so that skin is cleansed, prepped, and ready for the next skincare steps. Now let's talk about the double cleansing process and the products used.
Double Cleansing: Part 1
The first step of double cleansing is removing your makeup with an oil cleanser. Balms can also be used for this step, though oil cleansers are more common.
One might think using a rich balm or oil cleanser might cause breakouts or clog pores. On the contrary, these products work to effectively remove excess oil, stubborn makeup, mascara (yes, even waterproof), and sunscreen while nourishing the skin at the same time.
Oil (or balm) cleansing is the first step of a Japanese beauty nighttime routine.
Products to try: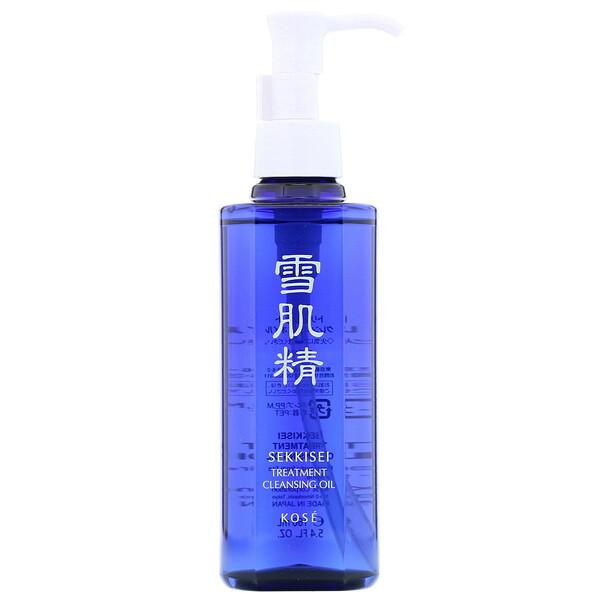 Sekkisei Treatment Cleansing Oil: This silky and mild cleansing oil uses a mix of Job's Tears (Coix Seed) oil, sesame oil and safflower oil to break down (even waterproof) makeup and unclog pores, while rinsing cleanly away.
Double Cleansing: Part 2
Once the oil or balm cleanser is rinsed off the skin with water, a gentle foaming cleanser is used to thoroughly cleanse the skin and prep it for the skincare steps to follow.
Due to this thorough yet gentle double cleansing process, many women find they can cleanse with only water in the morning. However, if you feel like water isn't enough for you, cleansing with a gentle foaming cleanser is acceptable.
Products to try: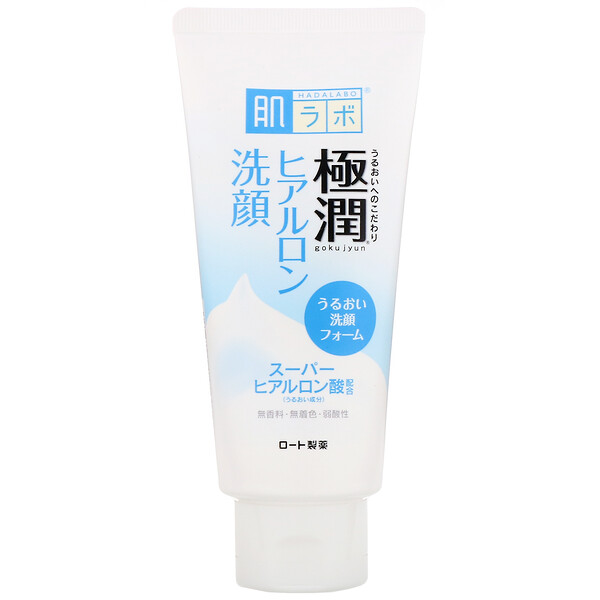 Hada Labo Gokujyun Face Wash: This creamy, gentle facial cleanser preserves your skin's natural moisture as you wash. It contains no mineral oil or dyes, is pH balanced, fragrance-free and non-comedogenic.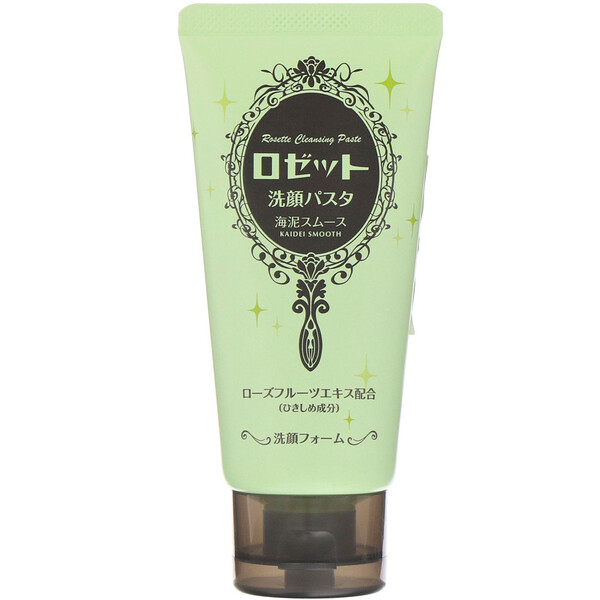 Rosette Cleansing Paste Kaidei Smooth: This foaming cleanser tightens pores and absorbs excess oil. It contains mineral-rich sea clay and rose fruit extract. It's fragrance-free and contains no mineral oil or artificial coloring.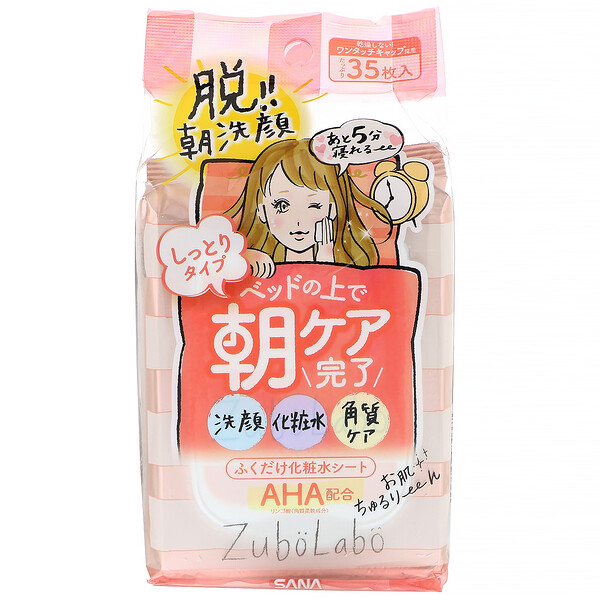 Sana Zubo Labo Facial Cleansing Lotion Sheet For Morning: Short on time? These cleansing sheets are designed to gently cleanse, hydrate, and exfoliate the skin to remove sweat, oils, dirt, and dead skin cells that build up overnight. Skin is brighter and more hydrated so that makeup looks better on the skin. Perfect for rushed mornings and for travel.
Step 2: Skin Conditioners
Skin conditioners in Japanese skincare are usually referred to as first essences or lotions. Much like toners, these are used as a post-cleansing step and also have a watery consistency. But that's where the similarities typically end. The main difference between Japanese lotion and western lotion (or what is commonly known as toners) is that these skin conditioners are never harsh and don't contain astringent properties. Many have no scent and feel like water when applied to the skin.
Japanese lotions and essences have beneficial ingredients that are designed to hydrate and soften the skin rather than strip the skin.
In fact, applying a skin conditioner before moisturizing the skin will increase skin elasticity and firmness. Because of the added water content, skin will also appear brighter and healthier. Many times, lotions and essences also have other advantageous skin conditioning and anti-aging properties. Common skin conditioner ingredients are aloe, hyaluronic acid, and ceramides.
Because of their consistency and ingredients, skin conditioners are more easily absorbed into the skin than other types of skincare products. They're also able to penetrate the skin more deeply and help prep the skin to more readily accept the products that will be applied on top.
Essences and lotions can be used morning and night and should be pressed or patted into the skin with your fingers rather than swiped across the surface with a cotton pad.
Products to try: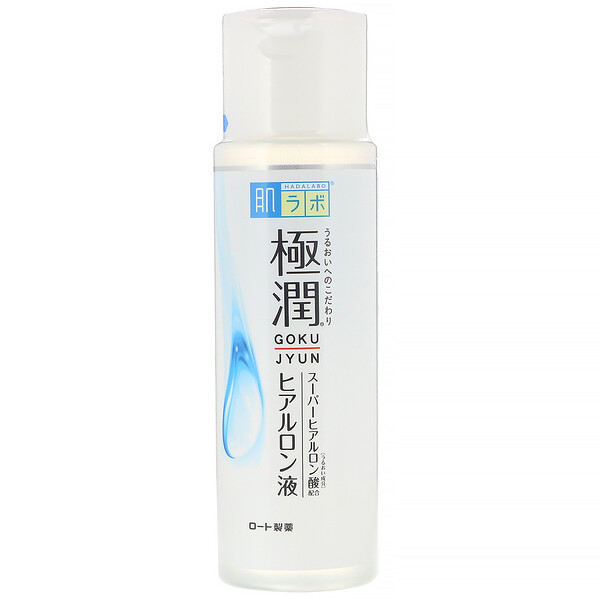 Hada Labo Gokujyun Hydrating Lotion: Containing three different types of hyaluronic acid and additional hydrators, this hydrating lotion is a superstar with a cult following for a good reason.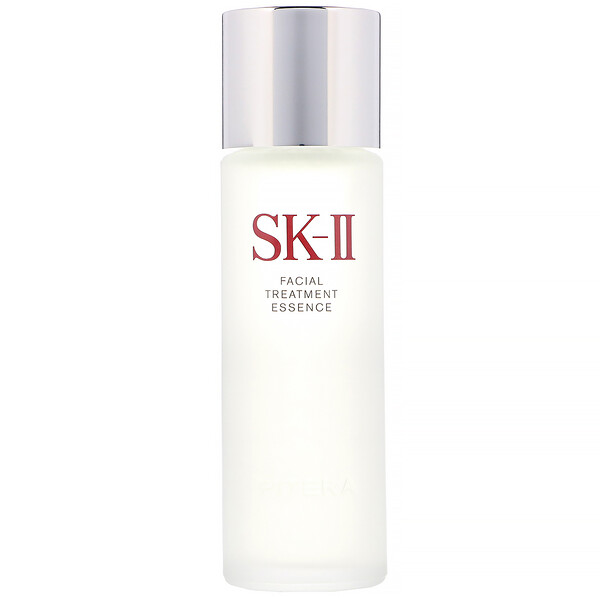 SK-II Facial Treatment Essence: This is the gold standard of essences. The brand's proprietary Pitera™ extract utilizes an exclusive fermentation process and contains loads of minerals, vitamins, and amino acids. Users swear by this essence for dramatically improving the texture and appearance of their skin. The SK-II Facial Treatment Essence is consistently a best seller for the brand.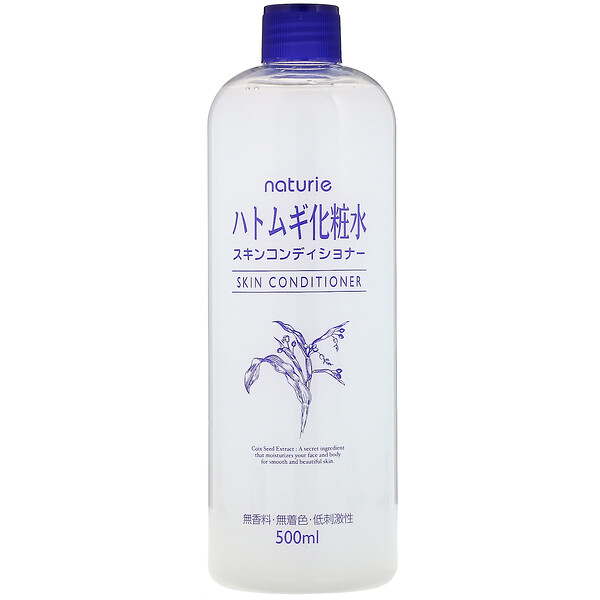 Naturie Hatomugi Skin Conditioner: This skin conditioner uses Hatomugi, an edible barley plant also known as Job's Tears, often found in Japanese skincare, tea, and herbal medicine. It's not only known to have anti-inflammatory properties but also soothes, refreshes, and hydrates. Hatomugi essence contains 12 amino acids and is rich in B vitamins and protein, revealing more hydrated, healthy skin.
Step 3: Serums
Serums contain most of the beneficial vitamins and active ingredients that are applied to the skin and address specific skin concerns like fine lines, wrinkles, spots, dryness, or dullness. Serums are often confused with lotions and essences but are slightly thicker in consistency and usually have a higher concentration of active ingredients.
Product to try: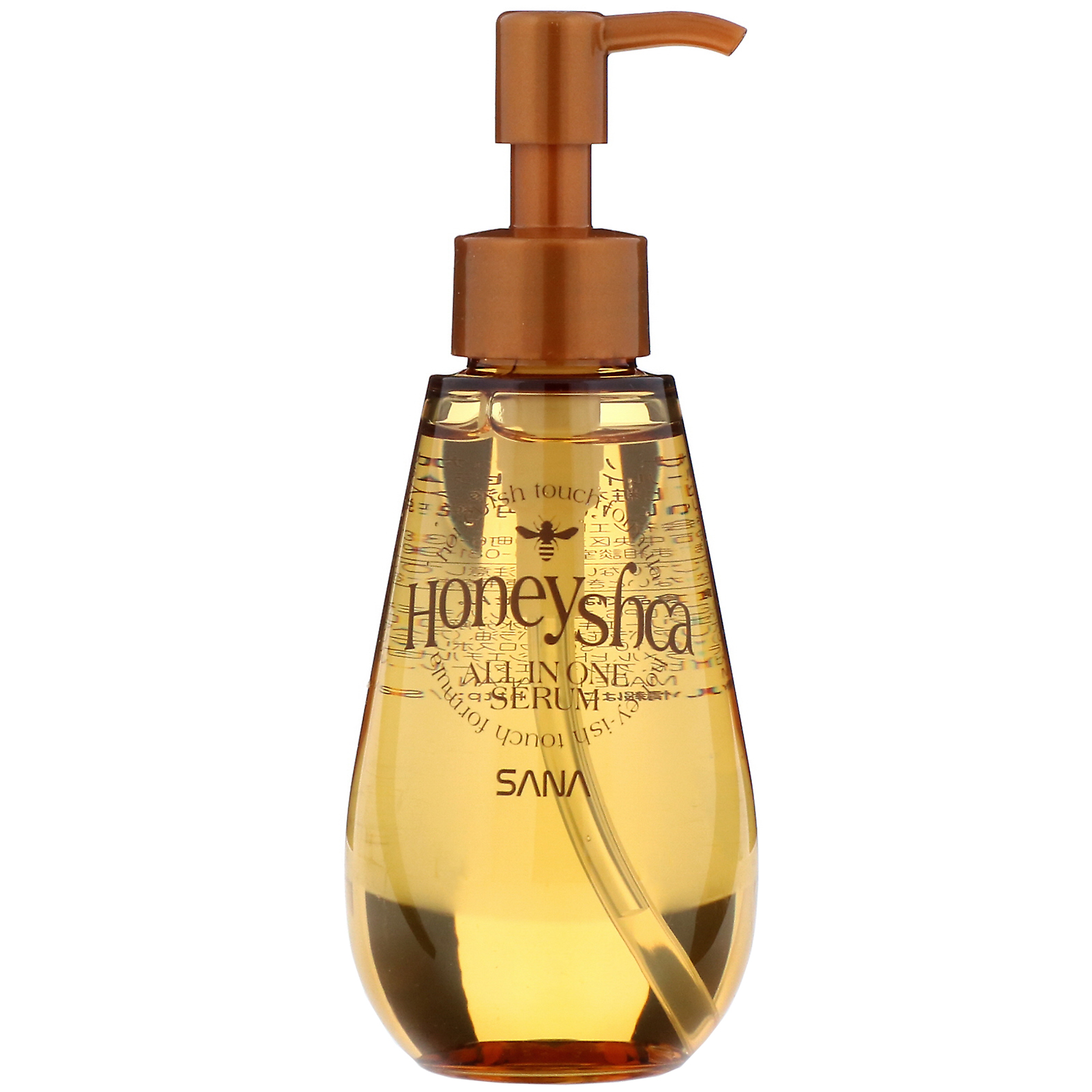 Sana Honeyshca All In One Serum: This serum is a 3-in-1 booster serum, lotion, and moisturizing milk that leaves skin feeling fresh and moisturized. Its blend of raw royal jelly, rosewater, and honey easily penetrates the skin without leaving a film or residue.
Step 4: Moisturizers
The focus of Japanese beauty is layering, so the skin isn't weighed down with heavy products. Instead of applying heavy creams, J-beauty uses gels, gel creams, milks, and emulsions to add moisture to the skin while sealing in the active ingredients and hydration underneath.
Products to try:
Hada Labo Gokujyun Hydrating Milk: This skin milk, with its light texture, provides deep hydration and moisture, allowing your skin to stay soft and smooth day or night. It contains no mineral oil, dyes or fragrance. Non-comedogenic and pH balanced.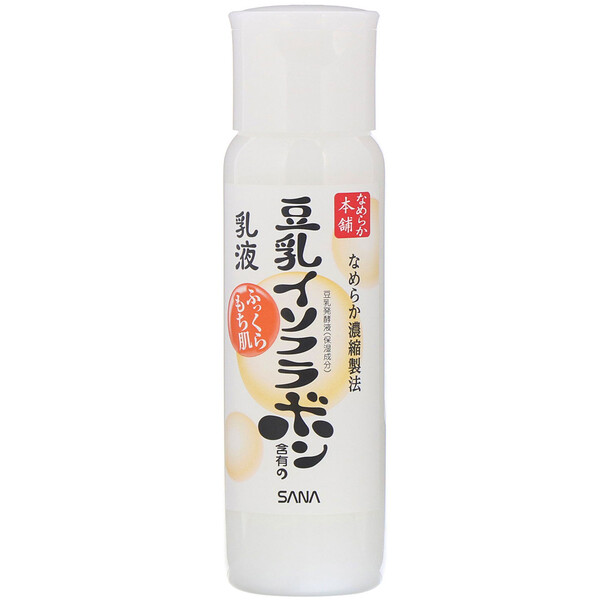 Sana Nameraka Isoflavone Facial Milk: This skin milk contains soybean essence and is enriched with soy protein and isoflavones. It boosts collagen and hyaluronic acid levels, which improve elasticity and moisturize the skin. This non-sticky milk has no fragrance, coloring, or mineral oil.
Step 5: Sunscreen
If there's one skincare product Japan is most known for, it has to be sunscreen. Did you know that the UVA rating system was developed in Japan? That's right! At one point in time, we only knew how much SPF (the UVB rating) a sunscreen contained. Thanks to advanced Japanese technology, we're now able to see what level of UVA protection a sunscreen product provides by looking at its PA+ to PA++++ rating.
Japanese sunscreens are known for their fast-absorbing, effective, smooth, and non-sticky textures. Japanese women wear sunscreen daily, no matter where they're going or what they're doing, indoors or out. It only makes sense that Japanese sunscreens are cosmetically elegant with some of the best formulations in the world. If you haven't tried them, it might be time!
Product to try: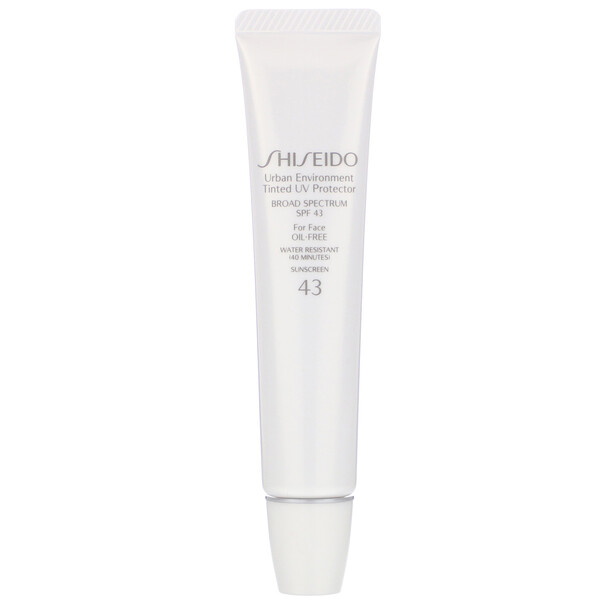 Shiseido Urban Environment Tinted UV Protector For Face (SPF 43): Shiseido has some of the best Japanese sunscreen formulations on the market. Urban Environment is lightweight, oil-free, water-resistant, and boasts broad-spectrum SPF 43. It's an excellent sunscreen to wear under makeup as it gives a hint of color to even the skin tone as well as a slight (non-greasy) glow. Urban Environment is recommended for daily use by the Skin Cancer Foundation and is also non-comedogenic.
Weekly Steps to Enhance Your J-Beauty Routine
Some Japanese beauty rituals don't need to be done daily to be effective. Adding an extra step or two to your skincare regimen just once or twice a week can become a pampering treat and can improve your skin even further.
Exfoliators
You won't find harsh scrubs or tools in Japanese beauty. Many western scrubs contain ingredients like apricot shells or sugar, which can cause tiny invisible micro-tears in the skin. This is a big no-no in Japanese beauty where gentle is always better.
Instead, you'll find gels and gommages which provide gentle, soft exfoliation. Japanese exfoliators are applied to dry skin, where they bind to your facial oils and form small ball formations. As you massage and exfoliate, brighter, healthier skin is revealed.
Exfoliating once a week is plenty, although, those with oily/combo skin may want to exfoliate twice.
Products to try: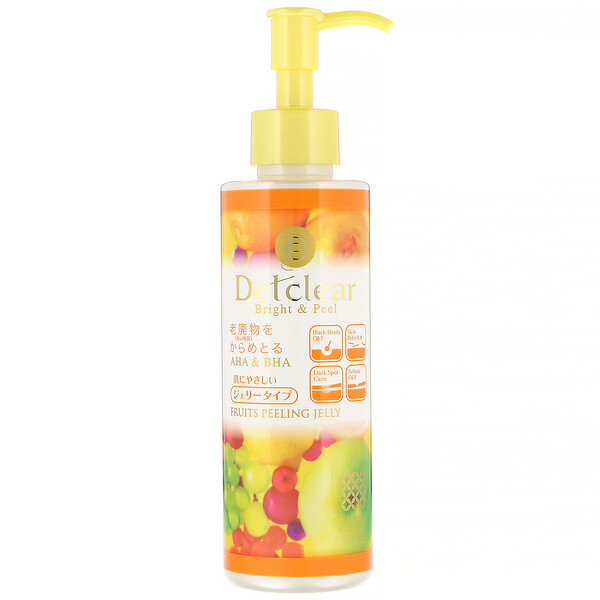 Meishoku Detclear Bright & Peel Fruits Peeling Jelly (Mixed Fruit): This peeling jelly contains both AHA and BHA to reveal brighter, healthier skin. Helps remove blackheads, dead skin cells, and excess oil.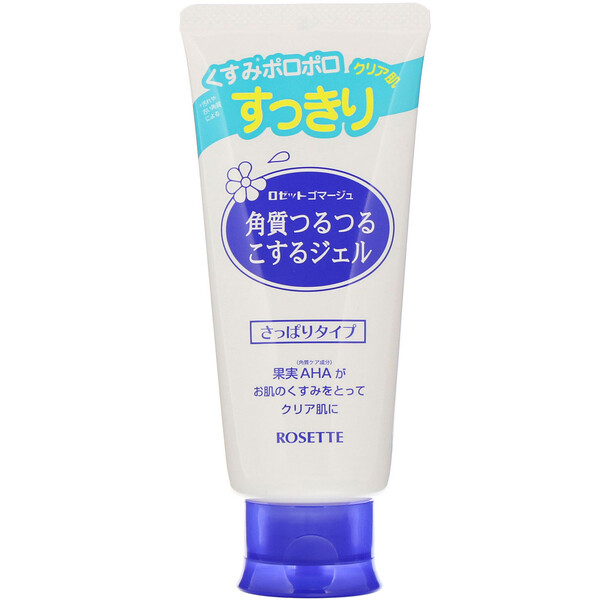 Rosette Gommage Face Cleansing Gel: This lightweight cleansing gel reveals healthier, brighter looking skin by quickly and easily removing dead surface skin cells. Formulated with AHA, this gel also cleans out the pores and prepares the skin for better skincare product absorption.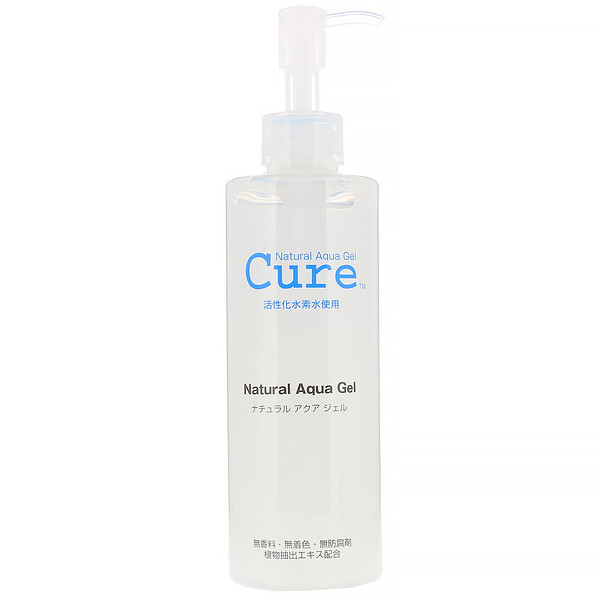 Cure Natural Aqua Gel: This gentle cleansing gel is made with activated hydrogen water to remove layers of dry, dead, or rough skin. It can even be used on other parts of the body where dead skin cells can build up, like the elbows, neck, and knees.
Lymphatic Massage
Practicing regular lymphatic massage can reduce the appearance of pores, puffiness, and wrinkles. It's also known to improve skin tone and circulation as well as increase skin elasticity, collagen levels, and of course, lymphatic drainage. This can be accomplished through the use of a facial roller or by massaging your face with your hands. Either way, you're doing your face a huge favor!
Masking
Simple targeted sheet masks are a staple in any Japanese beauty routine. Think of masking as a weekly pampering treat. Feel free to try different masks to see what suits your needs at the moment.
Products to try: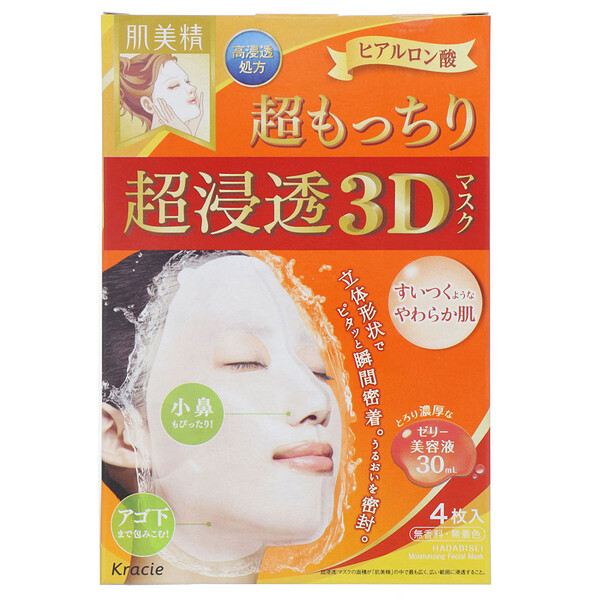 Kracie Hadabisei 3D Moisturizing Facial Mask for Super Suppleness: This nutrient-rich moisturizing mask utilizes collagen to reveal more radiant, firm, clear skin. It provides intense hydration through a 3-dimensional fit to deliver exceptional keratin softening ingredients that are perfect for anti-aging.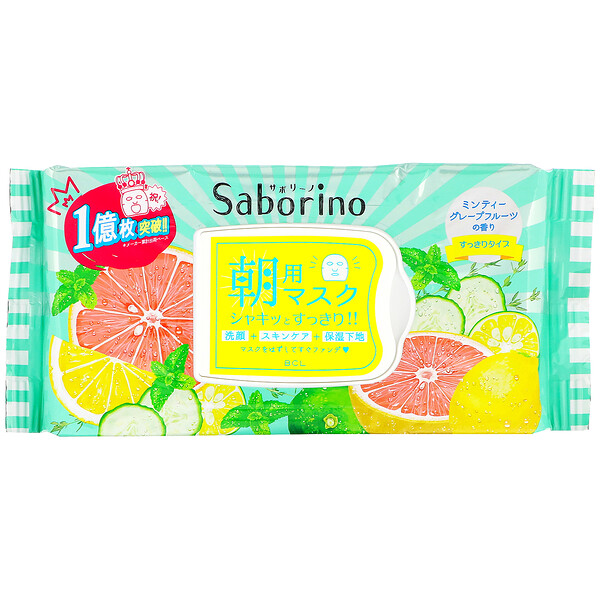 Saborino Morning Face Mask Fresh: These masks are 3-in-1 treats that provide cleansing, toning, and primer in one! Only have 60 seconds for skincare? No problem! These masks have you covered PLUS they give a comfortable lifting, tightening effect that makes for easier makeup application.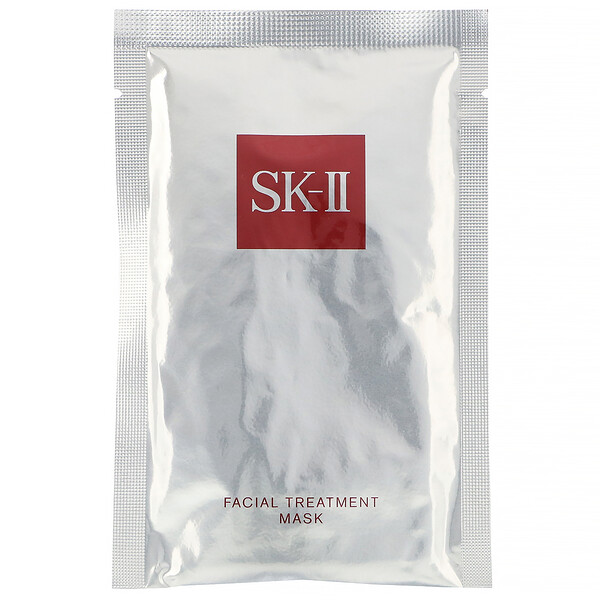 SK-II Facial Treatment Mask: Yet another cult favorite and best seller from SK-II, this sheet mask set packs a punch with an extra concentration of Pitera™. Each cotton mask is soaked with this extract for maximum skin penetration. Because of the intense hydration and moisture retention, skin will appear brighter immediately after application. As a result, skin texture is left smoother and plumper.
Will J-Beauty Help You Reach Your Skin Care Goals?
Japanese beauty routines and products have yielded beautiful anti-aging and skin texture results for many years. So, if your goal is to have balanced, calm, hydrated skin so you can wear less makeup, it might just be the beauty regimen you need.
Depending on your current beauty routine, J-beauty may or may not take more time. You may not be ready to do a complete skincare overhaul. In that case, incorporating J-beauty products into your current routine can still make a huge difference in its clarity, appearance, and condition.
There's something to be said for a straightforward, streamlined skincare routine that's been in place for hundreds of years. When something works, it works. You only have to look at the gorgeous skin of Japanese women who've been putting J-beauty into practice for centuries. Hey, it's worth a shot, right?