4 Foods for Productivity and Natural Energy
DISCLAIMER
This blog has not been approved by your local health department and is not intended to provide diagnosis, treatment, or medical advice. Read More

This blog has not been approved by your local health department and is not intended to provide diagnosis, treatment, or medical advice. The content provided on this blog is for informational purposes only. Please consult with a physician or other healthcare professional regarding any medical or health-related diagnosis or treatment options. Information on this blog should not be considered as a substitute for advice from a healthcare professional. The claims made about specific products throughout this blog are not approved to diagnose, treat, cure, or prevent disease.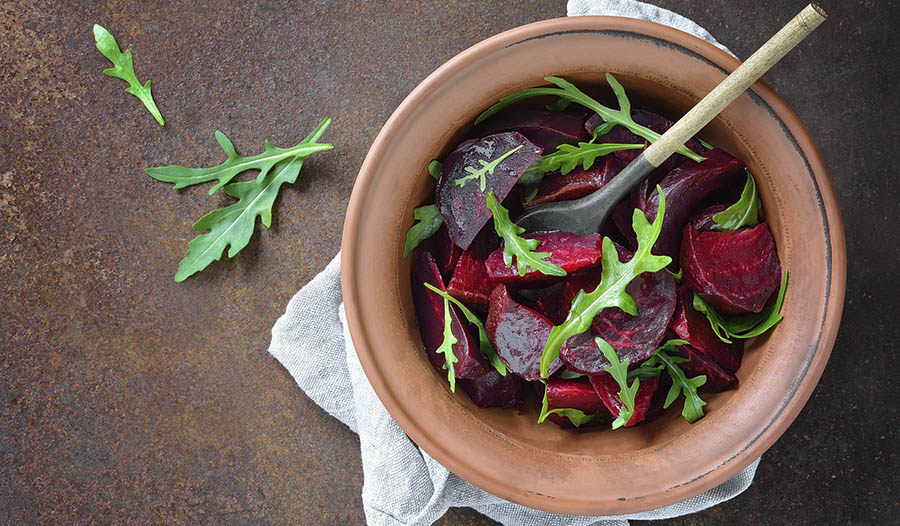 Many people work long hours, and sometimes it's difficult to stay productive throughout the day. Rather than turning to caffeine, or sugar for a boost, wouldn't it be great to find healthy food that motivates and provides natural energy? Here's a list of foods to help busy people on the go to stay productive at work, school, and home.
Beets
Beets are full of minerals and vitamins, especially healthy nitrates that the body converts into nitric oxide. This super substance works to dilate blood vessels and benefit blood flow, increasing oxygen levels in the body. Higher oxygen levels can mean more energy and better concentration. Eating beets, drinking beet juice, or conveniently adding beetroot powder to drinks or smoothies can lead to amazing results.
Green tea
It can help to ditch soft drinks to stay productive at work. Replacing them with green tea can help people to feel better and have more natural energy. Green tea is chock-full of nutrients like polyphenol antioxidants, which helps bodies fight free radicals. These powerful substances may also improve brain function, boost fat burning, and increase energy levels naturally.
Dark chocolate
Considered a super food, dark chocolate is the perfect sweet treat. It not only fights free radicals and improves heart health, but it also benefits the brain. Substances rich in cocoa increase blood flow, which in turn may lead to better focus and memory.
Almonds
Another great food that motivates and can help busy folks stay productive at work or play is almonds. Almonds are powerhouses of nutrition for productivity that promote better cognitive function and concentration. They are a delicious snack that also represents something healthy to get people through to mealtime. They help keep blood sugar levels steady and avoid experiencing a slump during the day.
One of the best things about superfoods is that they are excellent as single snacks or when included as a part of a healthy meal. This means many different and delicious opportunities to boost productivity.